October 2021 System Updates
Improvements
Updated the PWA Desktop Landing Page to display QR Code
Currently our Passenger Web App (PWA) is optimized for mobile devices. In order to provide your clients with a better experience, we have updated the Landing Page for our PWA if accessed on a desktop/laptop to display the QR Code so your client can scan with a mobile device. This QR Code will link directly to our PWA.
Note: We have also included a link to your ORES if your client wants to proceed with booking on their desktop/laptop.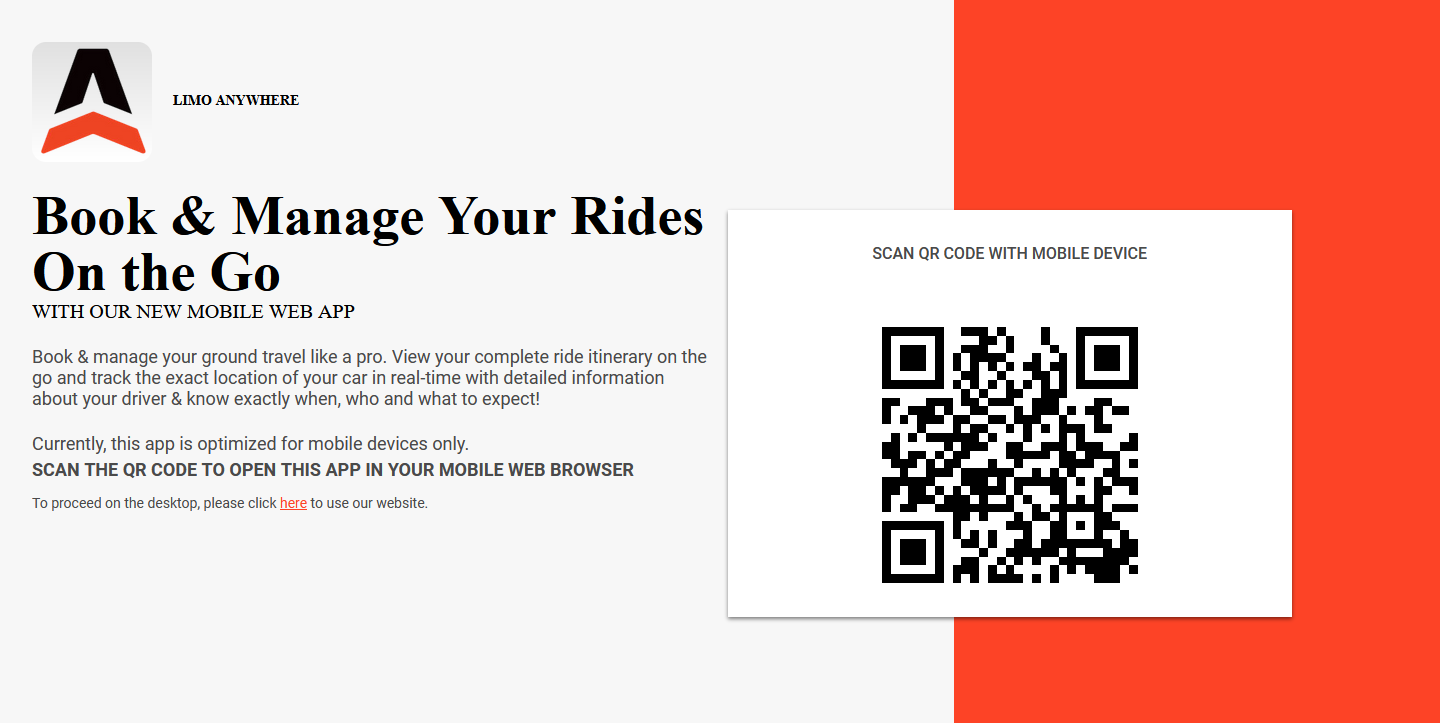 For more information on our PWA, see our articles here. Call our Sales Department to sign up for your PWA today!
Added currency symbol to the Trip Details screen in PWA
Bug Fixes
Resolved an issue where duplicate Stripe Customer IDs were created for an account in some cases and giving an error when trying to process a transaction