More December 2021 System Updates
Improvements
Implemented option to mask password when signing in and signing up in PWA
We added the option to mask and unmask password in PWA on both Sign In and Sign Up screens. New PWA users who are entering their password when registering, as well as existing users who are signing into their accounts, can now choose to hide or reveal their password while entering it.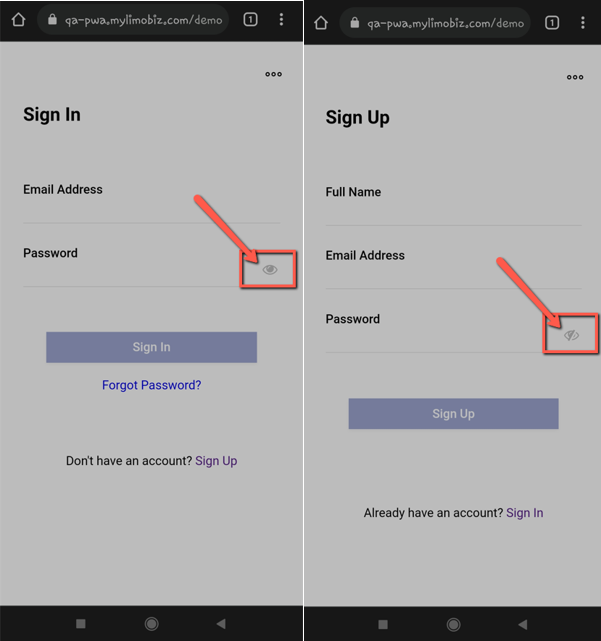 Added US area code 627 to phone number validation in LA back office system
Relocated setting for email sent to users who requested a reservation when Auto Accept New Reservations is set to No
We moved the setting that controls contents of the email sent to users after they submit a reservation request to "Post Submission Settings" of ORES & Mobile. If online reservations are not accepted automatically, operators can control the text of the email that is sent to their customers, to let them know that their request has been received and will be reviewed.

Bug Fixes
Resolved issue with adding Stripe credit cards on affiliate/partner accounts in some cases
Resolved issue where Book Trip button used to become unresponsive when user switched from Guest to Managed Account in PWA
Resolved issue with entering Australian phone numbers in LA back office that occurred in some cases

Resolved issue with call or text option giving an error in Driver Anywhere on Android in some cases

Note: This bug fix will be implemented with the next DA4 update.