Client Spotlight: Excellence Limousine Service
Editor's Note: Client Spotlight is a recurring feature on our blog. In it, you will meet fellow operators, learn about their business, and gain valuable insights into using Limo Anywhere to its fullest capacity.
To be featured in Client Spotlight, please contact clientfeature@limoanywhere.com.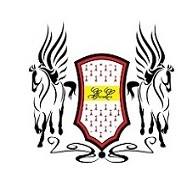 Background
Excellence Limousine Service is located in Chula Vista, CA. Our management team has 25 years of experience in the industry. We provide high-end ground transportation for San Diego, Imperial, Orange, Los Angeles, Riverside, and San Bernardino counties. We also serve Baja California, Mexico, and provide pickups on both sides of the border. Our service extends worldwide through our global network of affiliates.
Company Philosophy    
We have a specific and unique approach to the services we provide our clients. We believe in working collaboratively in a socially responsible way. Our commitment to environmental protections is shown in our attempt to reduce vehicle emissions by adding Teslas to our fleet.
Our approach to customer service is also seen in the chauffeurs we hire. We provide transportation as well as Executive Protection Services on both sides of the US/Mexico border, and many of our clients are VIPs and heads of state. We hire multilingual veterans with security clearances and an average of 10 years' industry experience as our chauffeurs.
Excellence and Limo Anywhere
Excellence Limousine Services has been a client of Limo Anywhere for one year.
Limo Anywhere Features
We love how easy LA makes it to farm out trips to affiliates. We also benefit greatly from the ability to check status updates. buyiglikesfast
Using Limo Anywhere
Every department at Excellence Limousine Services, including accounting, reservations, and operations, relies heavily on Limo Anywhere. From operations reports for planning and client acquisition to invoicing by accounting, LA has simplified everyone's job.