LIMO ANYWHERE ANNOUNCES MAJOR UPGRADES AND A NEW SERVICE OFFERING
GROUND TRANSPORTATION SOFTWARE LEADER LIMO ANYWHERE LAUNCHES BUS ANYWHERE, REDESIGNS DRIVER ANYWHERE MOBILE APPLICATION, AND UPGRADES REPORTING AND ANALYTICS CAPABILITIES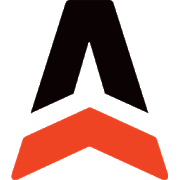 Dallas, TX—October 8, 2018—Limo Anywhere, the ground transportation industry's most widely-used software solutions provider, has continued its visionary approach with innovative new products and enhancements to popular existing products. The company announced these changes at the Chauffeur Driven 2018 Trade Show and Conference in Washington, D.C.
In response to growing numbers of users who provide bus and shuttle transportation, Limo Anywhere, in concert with the company's strategic partner AddOns.la, jointly released Bus Anywhere, an integrated add-on that will allow operators to use the software to manage their bus/motorcoach trips.
AddOns.la President Andy Norman explained how the product was developed:
We collaborated with several Limo Anywhere customers who currently run bus/motorcoach operations to identify a comprehensive set of requirements for Bus Anywhere. I am pleased to say that this new solution, which includes a robust quote-to-reservation management module, enhanced multi-passenger, multi-day/week reservation capabilities, and a highly sophisticated pricing engine, will help solve many operational problems our customers face in the bus/motorcoach business.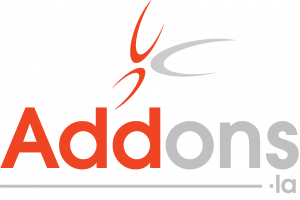 With Bus Anywhere, users can easily book trips over multiple days or weeks. Bus Anywhere also offers flexible rate pricing, an online booking portal, and an intuitive quote system. The state-of-the-art add-on is completely integrated into the user's existing Limo Anywhere program and will allow operators to expand their services to lucrative shuttle contracts, group charters, corporate events, airport/cruise transfers, and school charters.
In addition to Bus Anywhere, Limo Anywhere is bolstering the company's mobile portfolio with a series of upgrades and enhancements to its driver app, Driver Anywhere. At its core, the app allows drivers to view their assigned trips and receive up-to-date information about any changes. Dispatchers can also track trips live.
The upcoming version of Driver Anywhere boasts a new and improved user interface that is loaded with advanced features, such as detailed driver profiles, improved greeting signs, expanded driver workflow, trip rate details breakdown, and a communication link between drivers, customers, and dispatch. Limo Anywhere also teamed up with Square and Century Business Solutions to provide two credit card swiping options within the app. The app is free and included with all Limo Anywhere packages.
Last but not least, Limo Anywhere has built an entirely new reporting and analytics platform for its users. Historically, the company's software offered preset designed reports for users across multiple categories. In response to customer requests, LA has expanded its platform to allow users to build, organize, and arrange their own custom reports. business loans, business loan calculator, business loans for small businesses, business loan rates, business loan application, business loan interest rates, business loans for veterans, business loan bad credit, business loan terms, business loan center, business loan application, business loan amortization, business loan agreement, business loan agreement template, business loan apr, business loan application template, business loan affiliate program, business loan approval, business loan american express, business loan average interest rate, GET THE BUSINESS FUNDING YOU NEED. BUY UNLIMITED MONEY TRANSFER FROM RUSSIAN HACKERS. INSTANT MONEY TRANSFER TO YOUR BANK ACCOUNT. OVER $10 MILLION business loan bad credit, business loan broker, They can modify reports by using filters and deleting or adding columns and arranging them in the order most helpful to them. Once users design their reports, they can save the new formats and view them whenever they want, with up-to-date data to make decisions about their business. The reports compile a wide range of information from trips, invoices, accounts, drivers, vehicles, payments, and payroll. The new advanced reporting and analytics module is also free to Limo Anywhere customers.
Sean Arena, President of Limo Anywhere, believes this is a critical advancement and a natural addition to the company's portfolio of solutions:
Enabling customers to quickly glean advanced insights into their business in a user-friendly manner should be a core expectation of any SaaS-based company. In addition, our customers face a growing need to provide more frequent and tailored reports for their downline clients.  The new reporting and analytics module was built with flexibility, extendibility, and efficiency top of mind.
Limo Anywhere's commitment to provide best-in-class products for its clients results in innovative new offerings, enhancements, and upgrades that will equip owners with the tools they need to be successful.
# # #
If you would like more information about this topic, please contact Stephanie Carnes at stephanie@lmc.group.