May System Updates and Upcoming Improvements
Upcoming Improvements
Flight Tracking
Invoices and Account Credits
Flight Tracking
Flights arriving around 12:00 AM
There will be an improvement on flight arriving around midnight and updating to the correct date and time. This will help resolve some of the issues with flight updating to wrong date or time.
Flight Time Offsets
You can now set the PU time to stay in sync with the flight arrival time with an offset.
For example, your customer wants you to pick them up 10 minutes after the flight arrives. You can select that option for them. If the Flight Time changes, it will change the PU Time accordingly to keep that 10 minute offset.
Flight Tracking on Stops/Waits
One huge enhancement we will be making is the ability to track flights on Stops or Waits. This way if you have multiple passengers on a reservation coming in separate flights, you will be able to track each of those flights.
Workflow Updates
In order for us to properly track flights, as well as update times and offsets correctly, you will have to have one PU and one DO in the routing. Every address, airport, FBO, or POI in between will need to be a Stop or Wait.

We will be making improvements to routing and editing that will help make this transition easier if you use multiple PUs or Dos.
Invoices and Account Credits
Account Credits
We will be adding a more manageable way to add and/or use real Account Credits. You will be able to access Account Credits inside an Account under the Financial Data tab.
It will open a Payment window, like you are used to seeing in LA, and you can take a Credit Card or another form of payment to add to their account credits. They will be able to use these account credits on reservations or invoices.
The Account Credit balance will also take into account overpayments on reservations or invoices, so if you over pay a reservation or an invoice the amount overpaid will add to their account credits as well.
This will be a great improvement from our current way of managing and using account credits and will provide more opportunity for you to provide great service to your customers. You could add credits to pre-pay on corporate accounts or utilize account credits as a gift card/reward program for your customers.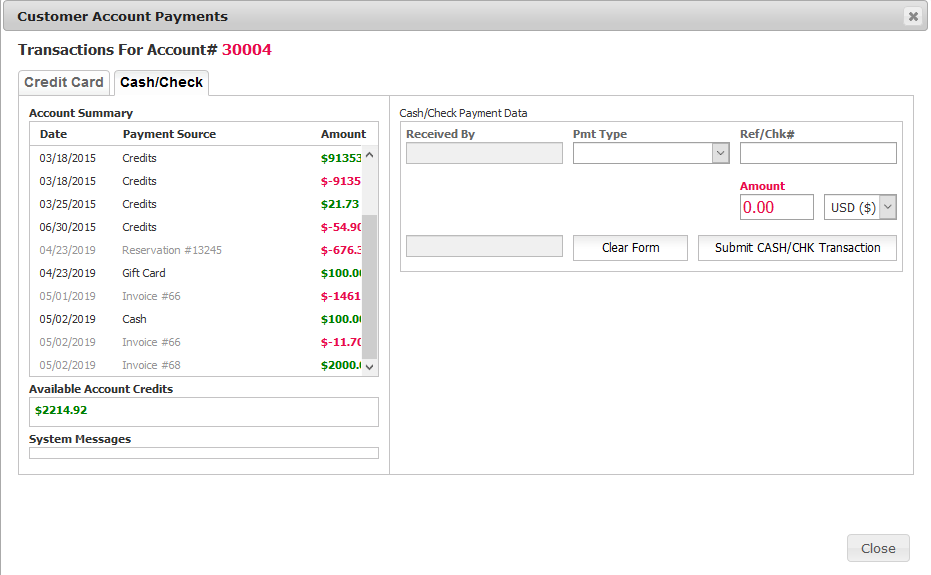 Settling Trips
Settling a trip means that the trip is finalized and no other changes or updates need to be made. You have checked to see that the rate, driver payroll, affiliate pay, and agent pay are correct. Additionally, you have already received payment or will invoice the trip for future payment. You cannot settle a trip unless the Total Due is $0.00 or the Payment Method on the trip is Direct/Bill Invoice. If you love sweets, then you'll definitely enjoy playing Sweet Bonanza , a new online slot from Pragmatic Play. This 5-reel, 10-payline game features all kinds of delicious treats, from lollipops and candy canes to gumdrops and cupcakes. There's even a jackpot worth up to 21,000x your bet!
You will also need to make sure that a trip is in a completed state: Passenger Dropped Off, Closed By Driver, or Cancelled. You can see and map your statuses to states under My Office>Company Preferences>System Mapping or Dispatch>Manage Statuses>Workflow.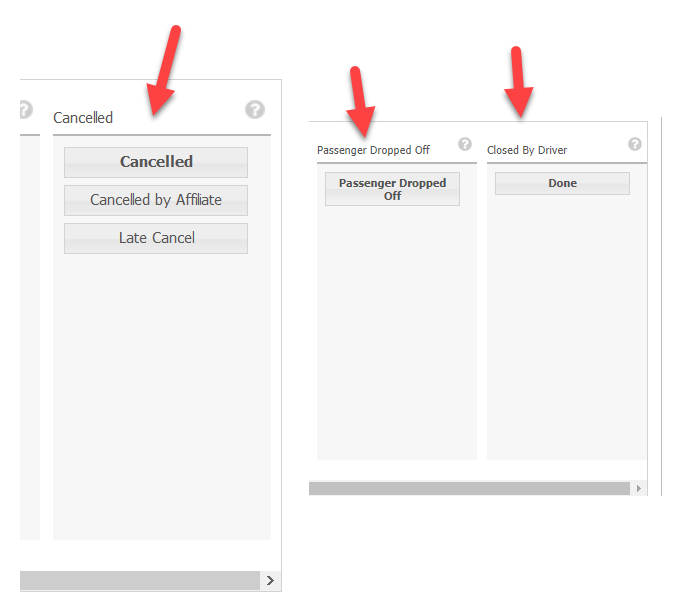 Once a trip is settled, you must reopen the trip in order to make any changes or updates. This is a safety feature to ensure that no incorrect changes are made and that any updates will be recorded properly in LA.
Payments
Another improvement is being able to refund Cash/Check/Other payments. You can see what the original amount taken was and see the refunded amount as separate transactions.
This way you will see who took the original payment and at what time and who refunded the payment and at what time.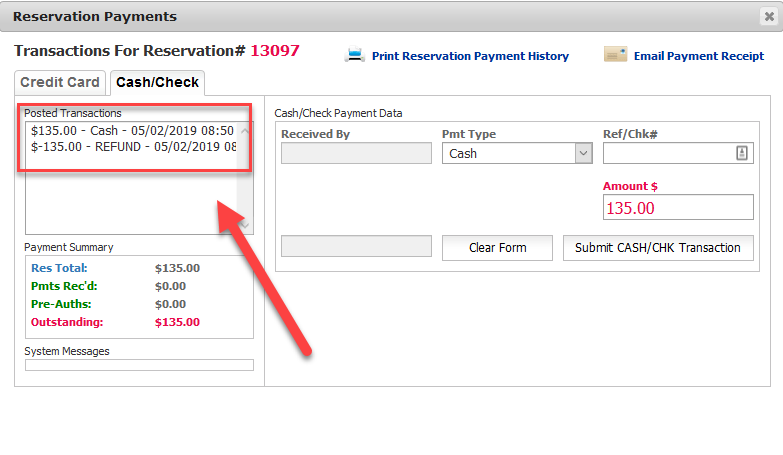 Invoices and Invoice Payments
The enhancements we will be making to invoices and invoice payments will make it easier to not only take payments for an invoice but also refund a payment on an invoice. No longer will you have to refund/void the payment for every reservation. It would be a one-time refund or void.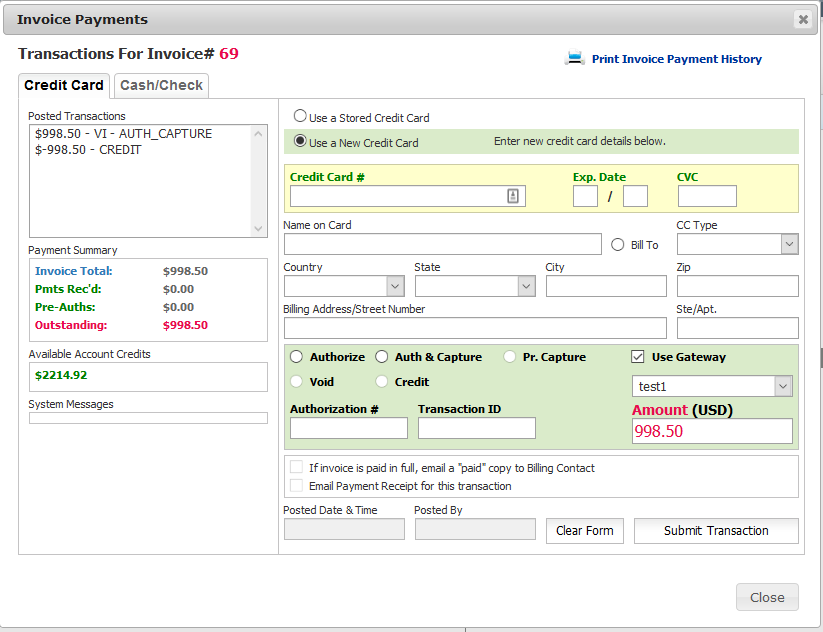 You will also be able to take a payment for multiple invoices as well.
You will still be able to take a payment on an individual reservation on an invoice. You can process a different credit card and amount for that reservation if needed.
Finalizing Invoices
There will be a minor upgrade to the workflow of Invoices in order for Limo Anywhere to properly keep account credit balances in order and allow better connections for third parties such as Zapier.
You will create an invoice as you normally would and after it is created then it will be in an Unfinalized state.
Once you are done with the invoice and you are not going to update or add/remove trips, then you would need to finalize that invoice. Once an invoice is finalized, it will lock in that invoice as it is without the ability to make changes. If you need to make changes/updates to reservations or the invoice, you would just unfinalize the invoice.
Once the invoice has been paid in full and finalized then you will close out the invoice.
This may add a step to your process but we will try make it as automated as we can.
DriverAnywhere 4.0
We have released DriverAnywhere 4.0 on iOS and Android. We are working on improvements, bug fixes, and getting payments implemented into DriverAnywhere.
New Feedback and Voting Portal
We want the Limo Anywhere features to come directly from your feedback. We have launched a new portal where you can leave your suggestions and vote on other suggestions.
Click here to see our new portal. We'd love to hear from you!
Bug Fixes
Restored ability to reopen trips that are in BILLED status

Display the Custom Form name in the Email/Fax Log

Display the username of user who sent email in Email/Fax Log