What's Next for Limo Anywhere in 2019 and What to Look for in Early 2020
Hello Everyone,
As we are closing out 2019, we have several upcoming exciting releases we want to make everyone aware of.
Receivables & Invoicing

Next week, we will begin testing a major change to Invoicing and Account Credit Management. This update will include:
Improved invoice workflow to help you save time and increase efficiency
The ability to refund an Invoice payment (instead of refunding the payments on each reservation on an invoice)
Batch Finalizing and Closing of Invoices
The ability to add and manage Available Account Credits right in an account and use those credits to pay for reservation(s) or invoice(s). Some examples you could use Account Credits for are gift cards or a frequent rider program.
These updates also will allow us to implement more features and improvements to payment in Limo Anywhere in the near future such as:
Processing payments directly when a trip is booked on ORES
Allowing accounts to pay for invoices directly on ORES
Square integration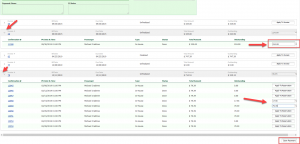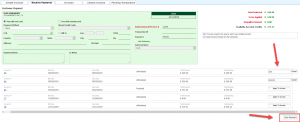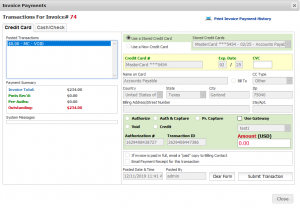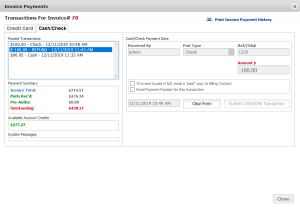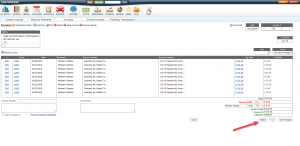 Passenger Apps
Our new Passenger Web Application will be ready to start beta testing before year end. We are  giving your clients a first class mobile booking experience while using the latest web technologies that are proven to convert bookings at a high rate. Also, companies that decide to use the new Passenger App will not have to worry about dealing with App Store Management and paying yearly App Store fees. Operators will be able to use Limo Anywhere to simply text/email their passengers access to the application. Operators will be able to choose color and logo customization of the app. Features of the new app include:
Full Reservation Management

Rate Lookups
Hourly Rides
Accessibility Rides
Luggage and Child Seats
Additional Passengers
Flight Info
Multiple Stops/Waits
Driver Notes

Track Driver Location and ETA
Contact Driver
Add Trip Ratings
Add Gratuity
Account Management
View and Manage Trip History
Manage Credit Cards
Driver Anywhere
Next week, we will release an update to Driver Anywhere 4. This update will include:
Drivers having the ability to select their preferred mapping provider (Google or Waze)
An icon to show the amount of trips in the Pending section of the Dashboard
Pending trips shown in ascending order in Driver Anywhere
Greeting signs that have been updated to show larger logos and a new order that the driver will see in Greeting Sign section
Removal of the "Finalize trip?" prompt to enhance driver workflow
Improvements made to help with Driver Anywhere performance issues
We have heard about the slowness and performance issues of Driver Anywhere 3 and 4. While have made significant improvements so far from the first reports, we are diligently working to better improve the performance of Driver Anywhere as soon as possible. Starting next week, we will be making several rounds of updates that will all have an impact on overall responsiveness of the application. Please make sure your drivers are updated to the most current version.
Along with performance improvements, we will also be releasing the ability for Drivers to have multiple trips In-Progress on Driver Anywhere 4. This will allow your Drivers to start another trip while they are currently performing a trip. Example: The driver is taking a passenger to the airport and his next trip picks up a passenger at the airport. The driver can mark "On The Way" for his next trip and still continue the process to complete the trip with his current passenger.
Lastly, we are addressing some nagging issues that have been recently reported such as:
Drivers not having the ability to update the status of a trip before they start the trip
Drivers viewing trips they have not been fully assigned to
Operators needing absolute control over what statuses outside of the Driver Workflow should be selectable by a Driver
CMS Templates
We are also adding some new templates that are modern updates to our most popular templates that have been discontinued. If you need a website or are simply wanting to update your old website, these new templates will allow you to quickly and easily update your web presence.