March System Updates
Improvements
Updated "Unfinalized" to a reservation action instead of a status. Now going to "More" on a reservation and clicking "Unfinalize" will move reservation to the Unfinalized tab.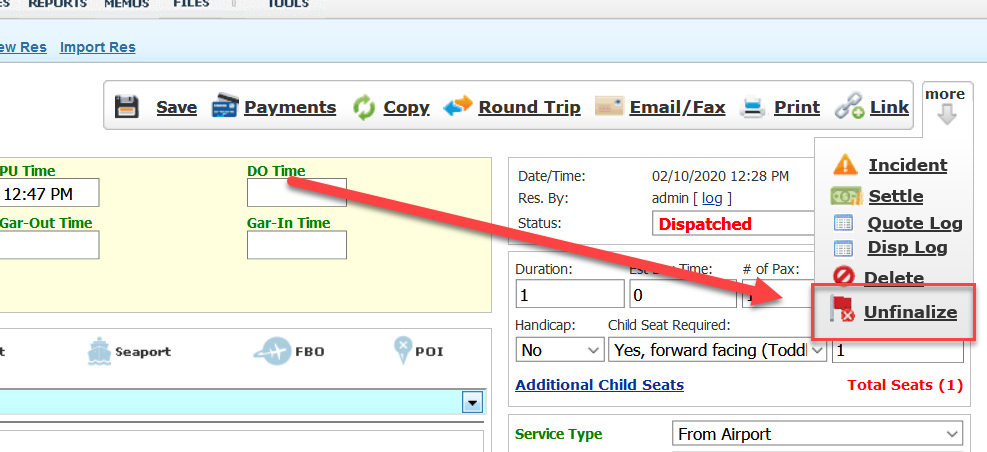 Continuing work on adding reservation/quote details to New Online/E-farm-in email notifications
Continual work for future improvements to Invoicing and Account Credits
Continual work on State Machine and Workflow
Bug Fixes
Resolved issue when applying a Criteria Based Fee to a Multiplier Rate it will properly apply to rate portion of the Multiplier Rate instead of giving NaN calculation
Resolved issue where operators could not Receive Payment on finalized invoice
Resolved issue where 3 decimal places for mapped percentage rates were not applying in Batch Edit Rate Table
Resolved issue where Criteria Based Fees were not allowing 3 decimal places for percentage rates
Resolved issue when applying Fixed rate from "Apply Rate Table" was not properly applying
Resolved issue where users were getting error when batch deleting "Unfinalized" reservations
Resolved issue in Reporting & Analytics where "Group By" functionality was not working in some cases
Resolved issue in Reporting & Analytics where Stops were being displayed as N/A
Online casinos are open around the clock and are available worldwide with their games portfolio for gaming fun and winnings. Many players think that gameplay is only worthwhile at a specific time of day in an online casino. It is time to reconsider such assumptions. The only true thing is that the right timing for pokie games is essential. This includes a sense for the following circumstances in an online casino with real money: generous bonuses and free spins offered, best payout rates as well as a currently bulging jackpot pokie. The best time to play pokies online is as soon as all the above criteria are met.