Celebrate Women's History Month
The Ground Transportation Industry is often viewed as male-dominated and highly competitive. Yet, over the years, brilliant, passionate, and successful women-operators have paved the way for other women in this industry. These significant breakthroughs and successes were not easy to overcome, but these women were able to go above and beyond and surpass every obstacle that they encountered along the way.
During this Women's History Month, Limo Anywhere would like to highlight and honor some of the outstanding women within our network.
Athena Grimm, Owner & COO of BAC Transportation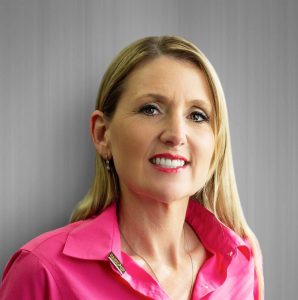 Athena Grimm, Owner & COO of BAC Transportation, is a woman that has always hustled by nature and has never let stereotypes define her or create obstacles for her. With pure ambition and determination, Athena has done it all, from being the only female building maintenance technician, a small business owner, to the Owner & COO of BAC Transportation.
In the year 1999, at the age of 23 years old, Athena got her first exposure to passenger transportation as she found herself driving a six-passenger limousine to Alaska. Fast forward to 2005, Athena had married her husband Charlie and decided to join him in his business venture at BAC Limousine and Bus Services. Athena had to adapt quickly and take charge as she had to step into full-time leadership as the new Operations Manager.
One of Athena's lessons in business is "Always be learning with an open mind." When Athena was looking to grow her business and search for a cloud-based system, she tried to learn as much as possible.  As she had attended an NLA tradeshow, she got the chance to know more about Limo Anywhere, and she decided to take a chance with our solution. It has now been nine years later, and Athena mentions she has never questioned her decision!
Some advice Athena offers to all the women out there who aspire to be in leadership is to be mindful of their self-talk:
"You are your greatest asset and adversary. Fight against the Automatic Negative Thoughts (ANT's) and keep words like "can't" and "impossible" out of your vocabulary." – Athena Grimm
Alina Wade, Managing Partner, B&W Limo

Alina Wade,  Managing Partner of B&W Limo, is one of Limo Anywhere's most notable operators. Her professional background in the hospitality industry has helped her excel in the Ground Transportation Industry. Her ability to adapt and grow is impressive, and it is the primary reason why her business continues to shine.
As Alina had noticed that her city of Los Angeles needed better transportation service, seeing the necessity and market opportunity, she took a risk that would change her life forever. The company was founded in 2007, and almost six years after she decided to fully join forces with her husband and brother to take the company to the next level. With her expertise and relationships that she has built over the years in the hospitality industry, Alina was able to morph her business into something new and successful.
Alina mentions that Limo Anywhere helped her company maximize its profits, with our solution, they were able to achieve instant global outreach by expanding and allowing them to serve their clients around the world.
One piece of advice that Alina offers to all women looking to rise into a similar position as her is that they all educate, learn, invest in themselves, and learn from the best in the industry. Also, to ask questions, ask many questions and if someone does something well, ask how they do it. Another vital message Alina shared is that one must always:
"Stay ahead of your game, see the big picture and think 3-5 years ahead" – Alina Wade
Amy Yan, General Manager, Amy Express Shanghai, and Beijing Airport Chauffeured Service Ltd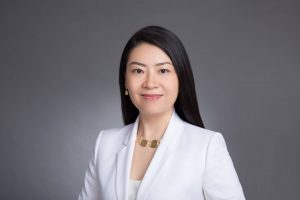 Amy Yan, General Manager of Amy Express Shanghai and Beijing Airport Chauffeured Service Ltd, is another female operator that has been able to liberate herself from gender roles and stereotypes. Amy founded her own company in 2008 and has been thriving ever since.
To excel in this industry, you must be adaptable and not afraid of competition and challenges. In 2013, Amy Express had started using Limo Anywhere. Our solution has been able to enhance Amy Express' work efficiency with all its latest features and technology. Amy mentions that being exposed to new technology has helped her achieve the right work-life balance, as she can work from home effectively and efficiently.
As Amy mentions the importance of an excellent work-life balance, she says that all women should plan an "After-kid" career sooner rather than later.
"One day, your kids will grow up and leave to live their own lives; Amy Express will stay with me." – Amy Yan
This is a reminder that women should not feel tied down to gender roles; and that they can be both a mother and a business owner at the same time. Amy believes that we are all ordinary people and can't do everything by ourselves, so we must prioritize finding the right partners to work together and achieve our goals one step at a time. She says, be patient but never give up! Some drugs have psychoactive properties and, because of that, are sometimes abused that is, taken by someone other than the patient for whom they are prescribed. Even if you have used an internet drugstore before, it is always important to learn more about the matter. the content Pharmacies stock everything from the hair products to first aid kits, natural minerals, supplements, multivitamins, sports nutrition products, and travel toiletries and everything families need to clean for children. A stock is virtually wide.
Women still represent the minority of business owners in our industry, so we must support them and celebrate their success. Happy Women's History Month from Limo Anywhere!