Print to PDF Instructions
If you would like to send out a document from LimoAnywhere from your own email, you can use the Print to PDF functionality. See the steps below.
Go to the 'Print' screen of the reservation. This can be accessed from the Reservation or the Dispatch Grid.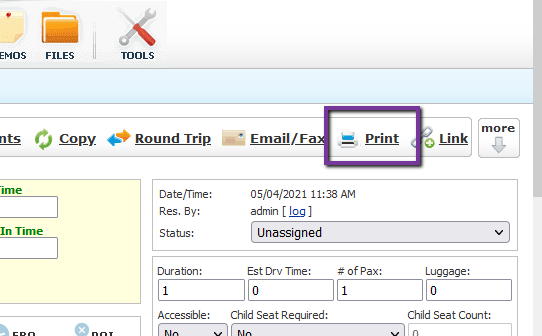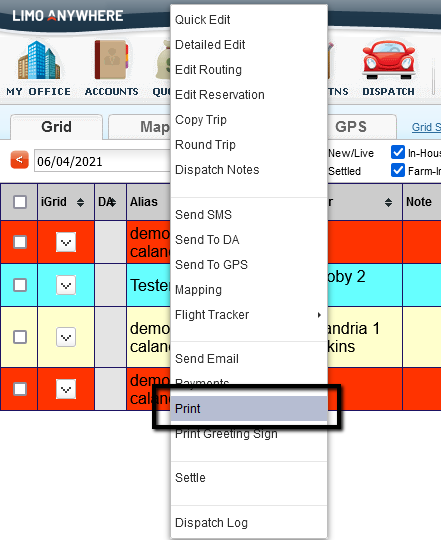 Click 'Print Now' on your preferred document.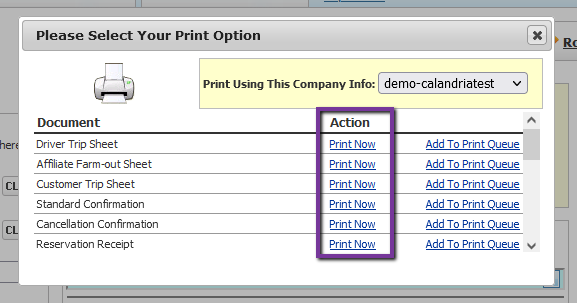 Change the print preview destination to 'Save to PDF'.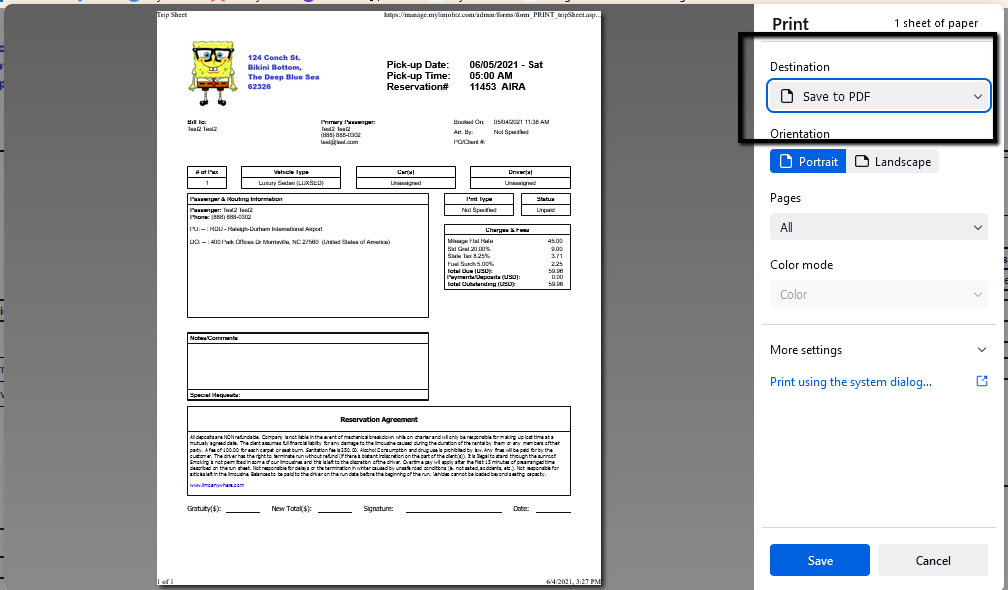 Give it a name and save it somewhere on your device.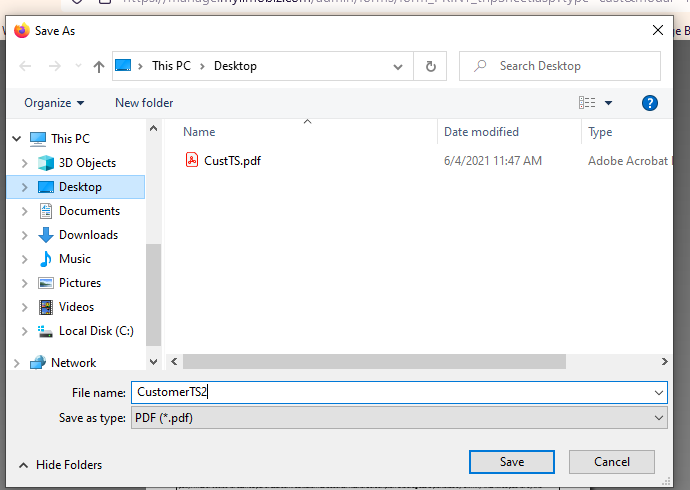 Proceed to email the saved document as an attachment from your email