More July 2020 System Updates
Limo Anywhere has implemented a data redaction process to enhance the protection of your customer data further. Starting in early August, trips that do not originate from within your system (eg: trips sent to you from another operator or service) will automatically have personal identifiable information redacted after a certain period of time. The process will redact passenger names and contact info along with specific routing details for trips with a service date of at least 30 days prior. This process ensures all operators on the Limo Anywhere platform are in compliance with various consumer privacy statutes and provides additional protection of your clients' personal data.
Currently, the main focus of today's release was to improve the experience with the Reservation Settlement process. The updates that we have released ensure that each reservation can be handled and settled properly, according to its criteria and requirements. Also, different operators' preferences have been taken into an account, so users are free to manage the settlement to their liking. The multiple settlement features that have been corrected with this release add variety to how users approach settlement, and allow any preferred approach to be equally easy and smooth.
Improvements
LA Net/DA Net farm-in reservations can no longer be made unfinalized while they are live and in progress – we have removed the option to manually unfinalize trips that have been farmed in from another affiliate or third party partner, preventing the reservations from possibly getting stuck in either the originating or executing system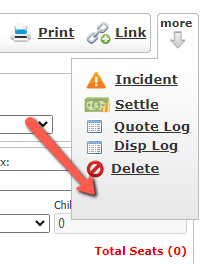 Bug Fixes
Resolved issue where operators could not "Clear" (CL) affiliate on a farmed-out reservation via LA Net – operators that farm trips out to affiliate companies can now successfully remove those affiliates from the Affiliate line on the reservation using the "CL" button when needed, as long as the change is made outside of the executing affiliate's time restrictions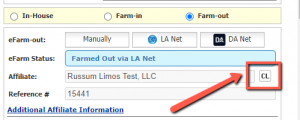 Resolved issue where update button on "Settlement" window was not updating changes on first few clicks in some cases – all of the changes made in the Settlement Window of any reservation will now be saved properly as soon as the "Update" button is clicked for the first time
Resolved issue where Invoice Total amount did not match the amount on the Invoice Payment Terminal in some cases – when applying payment to invoices, the Total that appears in the Payment Terminal to be charged, will now match the Total Due of the invoice
Resolved issue where Settled reservations would reappear on "Done & Unsettled" tab in some cases – once a reservation is settled, it will not reopen and reappear on the "Done & Unsettled" tab, it will stay in the Settled Reservations permanently, unless it is manually reopened
Resolved issue where Paid in Full and Finalized Invoices would not Close in some cases – as long as all of the reservations on an invoice are settled, and the invoice is Paid In Full, the invoice can be closed successfully