Tips and Tricks – Mapping Your Route & Downloading Your Rates
January's Facebook Live Q & A with Brandon Edley and Jared Russum was a great opportunity for us to connect directly with users, to hear your feedback, and to give you some updates on developments in the works and future plans.
In the midst of that discussion, Jared shared a couple of tips and tricks that are available to you now.
Mapping Your Route
In response to a question regarding linking trip routing to Google Maps, our development team acknowledged they are looking into methods to integrate more closely. In fact, there is a mapping feature planned for the new Limo Anywhere Mobile App that will allow you to see your route on the map, including the current location of your driver. In the meantime, there are a couple of ways to connect to Google Maps.
Most of you know that on the dispatch grid, you can right click and select "mapping" to see the trip's route plotted on Google Maps. Jared shared another insider tip that many users may not be aware of – within the reservation, if you double-click on a location/address in the routing section, that will open Google Maps to display the location.
Dispatch Grid: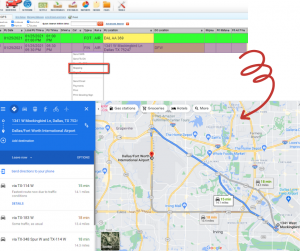 Reservation: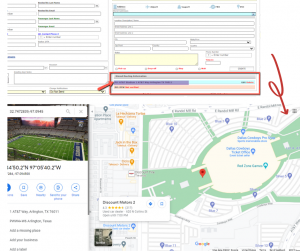 Downloading Your Rates
Future versions of our rates tools will allow a direct export of your rate matrix to Excel. While there is not a simple export available yet, you can still download your rates. Jared explained how.
Under My Office, go to Rate Management and then Fixed Rates & Zones Setup:
Double click the link with the name of the rate matrix you want to access and then click the link to "print":
You can select the entire table and copy and paste into Excel!:
Thanks to Jared for sharing these insights! As always, if you have questions or need further assistance, please reach out to Support at 1-888-888-0302 x2.