Limo Anywhere Mobile App: Elevating Your Experience
As we all know, the tech world constantly evolves, and we at Limo Anywhere are dedicated to keeping pace with these changes. However, occasionally, hiccups do occur. Today, we are sharing recent issues some users encountered and the swift measures we took to remedy them.
Bug Updates
One:

Issue: Some users found that the trip details displayed mock data instead of the accurate live details for a specific trip.
Solution: We've tackled this glitch head-on. Now, trip cards accurately reflect the live details for every trip, ensuring users have precise, real-time information.

Two

Issue: A number of users reported an inability to access the complete list of drivers, affiliates, vehicles, or vehicle types, thus limiting their selections.
Solution: We've ironed out this wrinkle. Users can now seamlessly access and select from their exhaustive list of records, be it drivers, affiliates, vehicles, or vehicle types.
Limo Anywhere Mobile App: Your Ultimate Business Tool
Being tied to a desk is no longer a requirement for running a successful limousine operation. With the Limo Anywhere Mobile App, your business is as mobile as you are.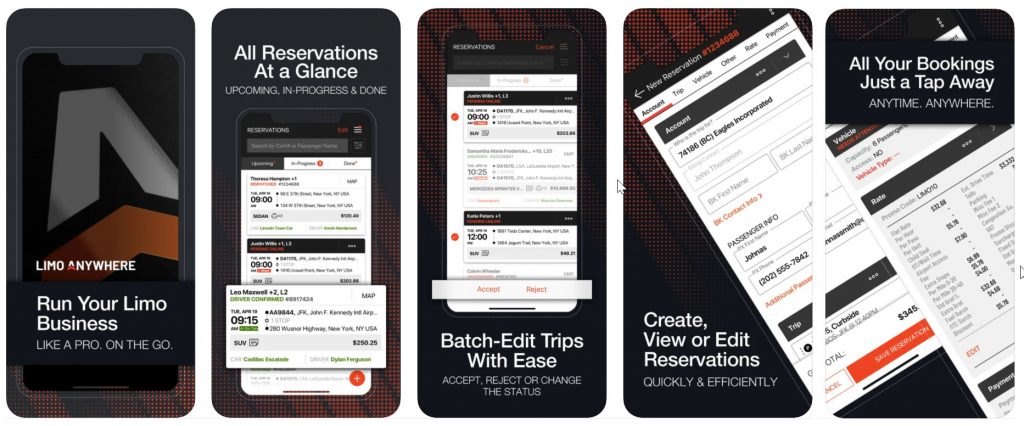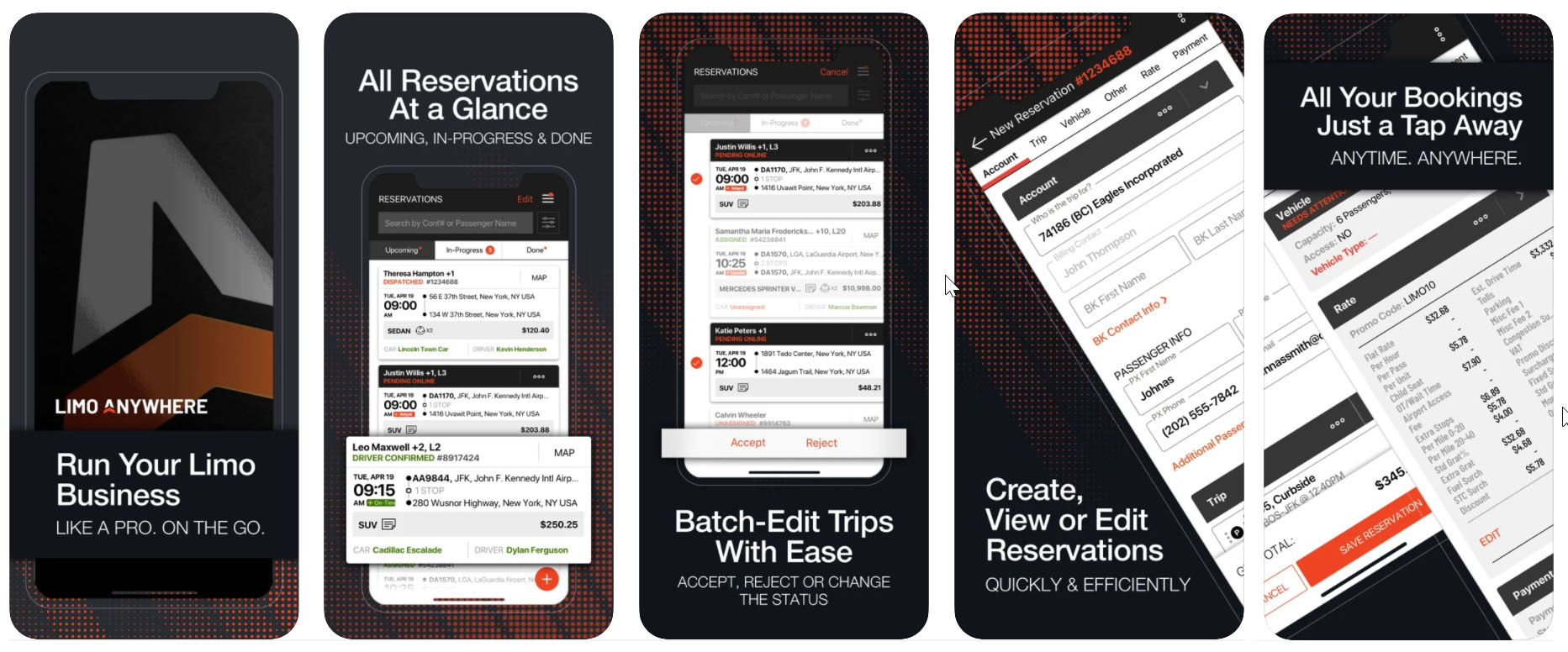 Instant Access Anytime, Anywhere: Whether you're booking reservations on the fly, dispatching drivers, updating billing details, or modifying reservations to review trip history, Limo Anywhere is just a button press away.  Remember, this app only covers the primary functions around Reservation and Dispatch.  The app is not meant to replace your desktop experience.
A Seamless Experience: Available for free on both Apple App Store (for iOS users) and Google Play (for Android aficionados), the app boasts a sleek interface. Manage main areas of your account with finesse and ease, from dispatch activities and rates to reservations and accounts.
Upcoming, In-Progress, and Done Reservations: Customize your reservation views! Using different filter settings, you can tweak your reservations screen to display specific types of bookings within your chosen date range. Get a grasp of these functionalities here.
Swift Modifications: The Limo Anywhere Mobile app simplifies edits. Almost everything can be done in a snap, from updating the status, vehicle type, car, or driver to using the batch edit feature for multiple reservations. Learn more about quick updates here and the batch edit feature here.
Consistent Login Details: Use the same credentials for the Limo Anywhere Mobile App as you would when accessing the Limo Anywhere system on a browser. Get more insights about logging in here.
In a world that doesn't stop, why should your limousine service? Embrace flexibility and efficiency with the Limo Anywhere Mobile App and elevate your business to new heights.